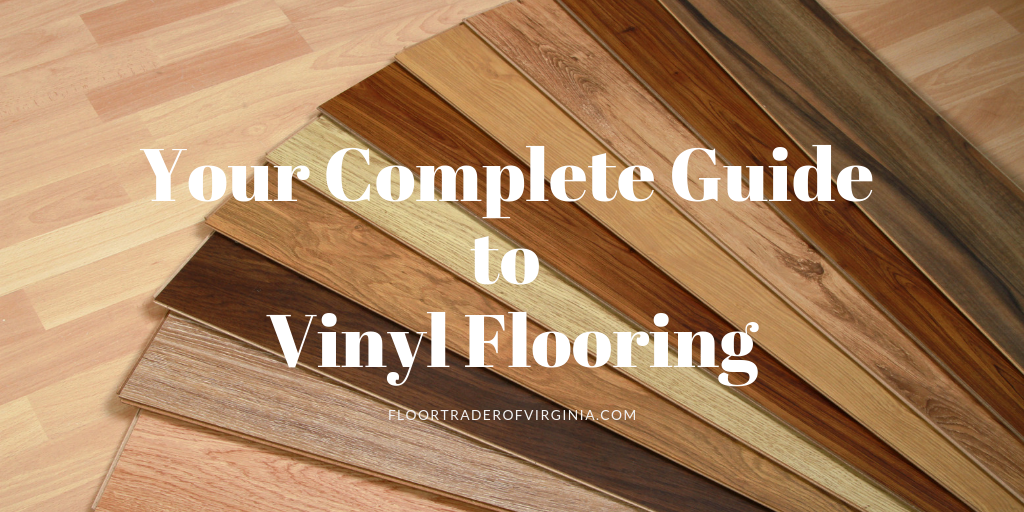 With the vast array of colors, styles, and designs, vinyl flooring is one of the least expensive and most popular types of flooring among homeowners because of the great value it offers. Also referred to as the "resilient flooring," vinyl is tough, durable, waterproof, and bounces back seamlessly after being compressed underfoot due to the slight cushiony feel that's characteristic of vinyl flooring. Before you choose vinyl, we've compiled everything you need to know about it: the questions we most frequently get and how to clean and maintain vinyl so you know you're making the best decision for your home.
Durability & Use
The durability of vinyl flooring largely depends upon its wear layer which is the clear plastic film that's applied on top of the flooring. The thicker that layer, the longer-lasting the flooring and you can get them in various sizes, most commonly 6, 12, and 20 millimeters thick. A room that sees little foot traffic can withstand a thinner wear layer which will, in turn, cost you less than a room that sees heavy foot traffic like an entryway which will need a thicker layer.
The thicker the layer, the less it will be affected by scratches as well so the likelihood of scratches may be something to keep in mind when determining the thickness of that layer. Let's say, for example, you have a crazy, little pup who loves to bolt around the house and you're worried about him scratching up your brand new floors; you can get the thickest wear layer option.
However, no vinyl is absolutely scratch-proof so precautions should still be taken to protect the floor from things that could scratch its surface. For example, heavy appliances can be placed directly on vinyl floors but we highly recommend you use felt furniture pads on the bottom of the furniture's legs to prevent scratches. For especially heavy furniture that's not set on legs, a refrigerator or entertainment stand, for instance, use a large surface floor protector.
Vinyl is a great option for any room in the house, just as long as it is in the house. Vinyl is not an outdoor material as sunlight can cause it to fade and weather conditions can damage the floors over time.
Selecting Your Vinyl Flooring
Vinyl flooring comes in a vast array of colors and patterns, some resembling real wood and others created to look like stone. There are several types of vinyl that you'll see when doing your flooring shopping.
Sheet vinyl flooring

available in 6- and 12-foot-wide rolls, installing sheet vinyl is a pretty seamless process for professionals but can be challenging for DIYers. Sheet vinyl is a good choice for bathrooms, kitchens, and laundry rooms where it's likely that the floors will have to endure some spills.

Vinyl tiles

generally come in 12-inch square peel-and-stick tiles that are easy for DIYers to tackle. Because there are many seams where moisture can enter, they are best left to rooms that won't generally be subject to spills.

Solid vinyl

flooring has a higher vinyl content than regular vinyl making it more durable but also more expensive. These will typically be embossed to create a textured surface.

Luxury vinyl plank

(LVP) is on the high end of vinyl flooring and simulates natural stone, wood, concrete, metal, wood, and other materials.
No matter what type of vinyl flooring you choose, it'll be easy to clean and maintain.
Vinyl Flooring Installation
Vinyl flooring must be installed over a clean, blemish-free subfloor so check to make sure it is in good condition, flat and completely smooth. In the case of concrete subfloors, fill in any holes or low-lying parts with patching compound. If the subfloors are constructed of wood, simply sand out any uneven parts.
Beyond ensuring that you have a smooth surface for the vinyl to be installed over, the installation process will vary depending on the type of vinyl you purchase.
Cleaning & Maintenance
Vinyl is great for those looking for a product that requires very little upkeep because it's easy to clean and maintain even in high-traffic areas of the house. To clean them, simply vacuum up any dust or debris or you can use a damp mop on waterproof styles for a deeper clean. Just make sure to dry up any spills quickly in order to prevent damage to the flooring.
As for maintaining your vinyl floors, there are three main things you should always do:
Place mats at your entrance doors so as not to track dirt, rocks, or moisture onto the vinyl.

Use felt pads under furniture legs and mats under other heavy items to prevent scratching the floor.

Don't use rubber mats as they generally will stain the flooring.