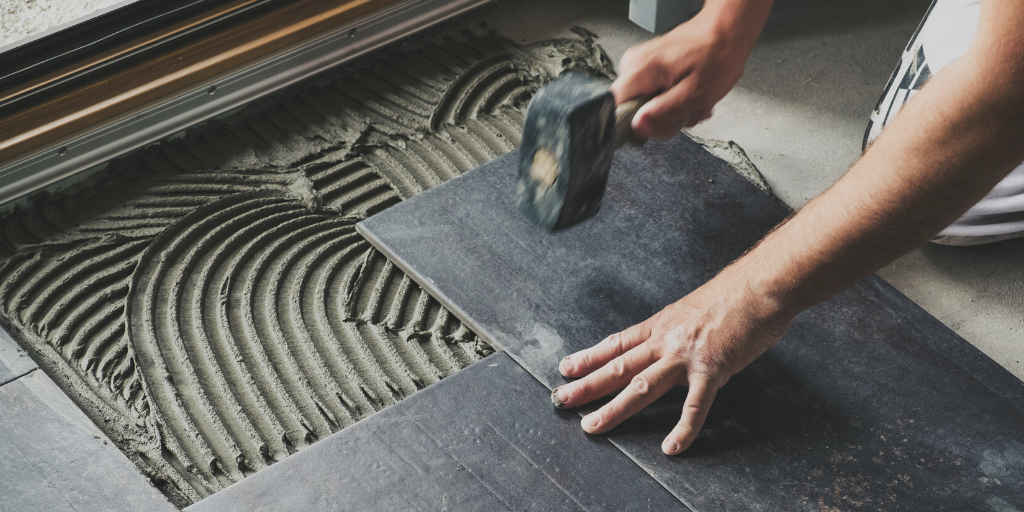 Flooring is one of the most important decisions you will make as a homeowner during the renovation process. Everything is built up from there and the floor is the focal point in most rooms. Despite the fact that there are so many options out there from simpler choices like carpet and linoleum to innovations like terrazzo and cork, there is one material that seems to be an industry-wide standard: hardwood. Why? Because not only is it durable but it exudes charm and richness, adding classic character to any room it's used in.
However, not all hardwood flooring is created equally and selecting a product simply based on the color or a similar surface-level characteristic might lead you to pick one that doesn't give you all the benefits of true hardwood flooring. There is a range of factors that can impact both aesthetics and performance that you should also consider in the hardwood flooring buying process.
Tip #1: Set a budget
Before you shop in one of our 2 locations or online, you should establish a budget. In order to do this, you should find an estimate for the installation if you plan on having it professionally installed or if you intend to do it yourself, calculate how much it'll cost to rent the tools you'll need and the time you'll spend installing the floor. Figuring out both of these figures also allows you to compare the price of laying the floor yourself versus having someone else do it so that you can determine the best option for you. You should also consider that you may have to put in subflooring before installing the new hardwood flooring.
Tip #2: Consider your needs for each part of the house
As we said earlier, hardwood flooring is known for its durability, making it the perfect flooring option for high-traffic rooms like hallways, kitchens, and entryways. It may be more necessary to have hardwood flooring in these rooms than in a room that'll see much less traffic like laundry rooms, closets, even bedrooms.
You should also consider what the different rooms will require of their flooring. For example, you may benefit from having a scratch-resistant finish on hardwood flooring in the kitchen or wood that is moisture-resistant in the bathroom. You should also bear this in mind as you are creating your budget because floors with additional finishes tend to be more expensive.
Tip #3: Know your options
Hardwood flooring has a vast array of options that can become a little overwhelming in the buying process if you aren't aware of them beforehand.
Solid vs. Engineered Hardwood
Solid hardwood is made from a single piece of wood. Due to this fact, it can be repeatedly sanded and last for decades. Solid hardwood is susceptible to changes in temperature and humidity and they must be nailed or stapled to a wooden subfloor.
Engineered hardwood is made by bonding layers of hardwood together into a cross-grain structure. The layers give the hardwood greater stability and allow it to withstand higher levels of humidity, making it a good flooring choice for bathrooms and basements. It can be stapled, glued, or it can "float."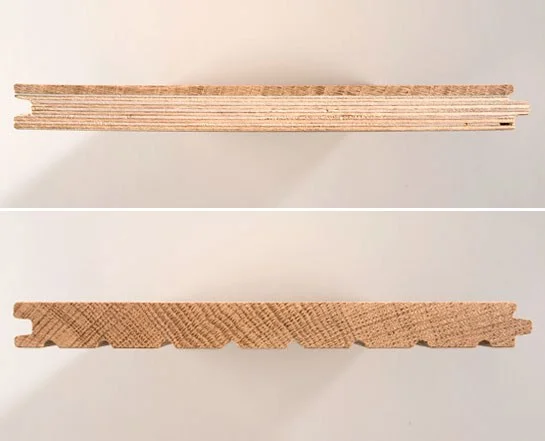 Types of wood species
Durability, color, and grain patterns vary among the different species of hardwood. Cherry, oak, and maple are the types you will see most frequently whereas less durable woods like mahogany are used less often but are prized for their aesthetics.
Textures
Many hardwood flooring manufacturers offer distressed and hand-scraped hardwood which are great for camouflaging years of wear and give the floor a timeworn look even when they're brand new.
Board widths
You can select from many different widths when it comes to hardwood flooring. There are narrow strips, wider planks, parquet squares, or wood cut into rectangles and squares. Each option can completely transform the look and feel of the room upon installation.
Colors
Hardwood flooring runs a gamut from blond to black and the color depends upon both the finish and the species of the wood.
Finishes
Color is not the only finish on hardwood flooring. There are many other finishes that can be put on hardwood including moisture-resistance, luster, etc.
Grain patterns
Wood logs can be cut in one of three ways: plain-sawn, rift-sawn, and quarter-sawn. Each of these methods yields a different grain pattern. Most hardwood flooring is sold as plain-sawn or rift- and quarter-sawn mixed together but it's possible to get one exclusive grain pattern if that's what you prefer. There's no good, bad, or best when it comes to wood grains. It all depends on the look you're going for and how you plan to apply it.