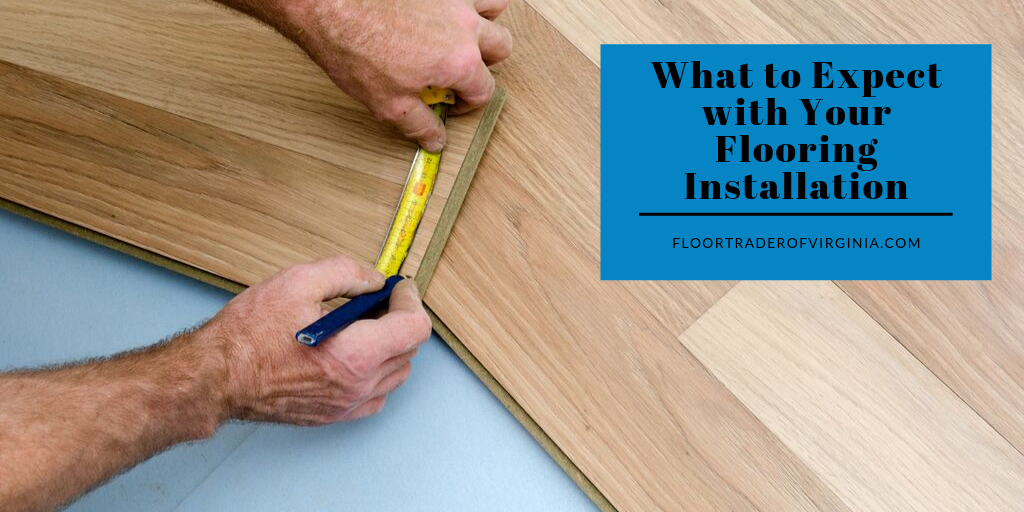 You've recently invested in new flooring and are waiting to install it. Or maybe you want new flooring but the ease of the installation process holds a huge stake in what kind you choose. Sometimes the anxiety regarding the installation process keeps you from the excitement of fully embracing the fact that you are going to have all new flooring! Today we want to lay it all on the table (or the floor). Here are the aspects of your flooring installation that you may not be expecting, whether you are doing it yourself or hiring contractors.
Tile Flooring
Tile flooring may not be a particularly challenging or expensive type of flooring to install but small, seemingly unnoticeable problems can balloon into issues that impact the entire finished product. Small tiles require tedious precision while large tiles need to be laid on a spotless subfloor in order to avoid raised edges.
A fresh, new tile floor looks amazing but it's the one flooring installation that requires meticulous installation the first time around.
Laminate Flooring
Laminate is about equal with carpet when it comes to ease of installation as it is manufactured to snap together with minimal need for adhesives. In addition, laminate can be installed over pre-existing flooring without having to rip it up, all factors contributing to a relatively easy installation process. However, a new laminate floor doesn't happen overnight. You need to give your laminate flooring two to three days acclimating to your home and the humidity levels before its ready to install. This will allow it to expand and contract depending on the humidity and indoor temperature so that it will not post-installation.
While snap together flooring is DIY-friendly, it's not for those who are carpentry-challenged. Having to call a contractor to come and repair a substandard flooring job will likely cost more than having them install it in the first place.
Hardwood Flooring
The biggest thing you can expect to come with the installation of hardwood flooring is a noisy few days as the contractor nails each individual plank into the subflooring. If the contractor uses adhesive - depending upon the type of installation - then be prepared for a strong odor until the adhesive fully dries. In addition, you should also expect to allow the wood planks to be stored in the room where they will be laid for at least a week to adjust to your home's relative humidity.