The Perfect Flooring for a Farmhouse-Style Home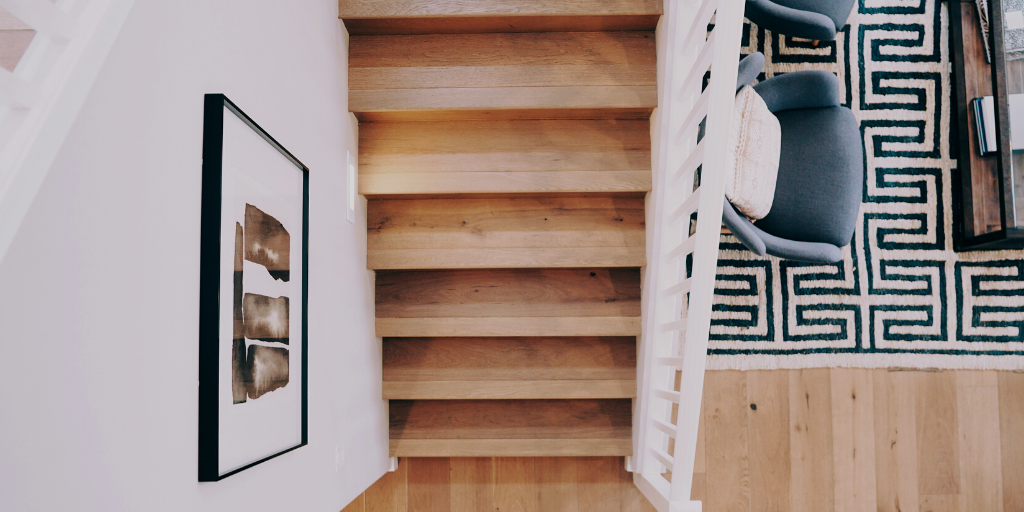 The Modern Farmhouse has been a huge trend in interior design for the past few years and according to Pinterest and requests from our clients, that is not going anywhere. Yes, there's been talk in the interior design world of returning to a more traditional style but that doesn't mean farmhouse will take a backseat. If anything, the style is evolving to incorporate the new in with the old. And one major component of farmhouse style is wood flooring. You can't have a good modern farmhouse without good hardwood flooring. So, in this article, we will cover some great hardwood flooring options for your farmhouse-style home.
Farmhouse Hardwood Flooring Tip #1: Go for wide plank wood flooring
For an authentic old-world look to your farmhouse-style home, you should opt for wide planks. Wider plants are what they used in the "old days" when they used wood from pine trees before the machinery was available to mill and cut harder woods.
Five inches is the minimum width you want. With our wide selection of hardwood flooring with planks measuring 5 inches and more, achieving this look will be easy.
Farmhouse Hardwood Flooring Tip #2: Opt for muted and lighter shades
For the perfect modern farmhouse look in your home, you want to go with natural wood flooring that is whitewashed or a mix of grays. The lighter and muted colors tend to work best to achieve this style with the added bonus of making your space look and feel lighter, airier, and therefore larger. Plus, lighter shades of hardwood flooring tend to show dirt and scratches significantly less than their darker colored counterparts.
Farmhouse Hardwood Flooring Tip #3: Look for matte and natural finishes
Modern farmhouse style is all about taking the most natural form and making it beautiful. That is a big reason why matte and satin finishes have become preferred in recent years over shiny finishes.
Farmhouse Hardwood Flooring Tip #4: Pick a wood that shows graining and imperfections
Modern farmhouse style also gives you the opportunity to celebrate the natural beauty of wood so you should opt for character-grade woods that generally show more graining and mineral streaks. Oftentimes, these floors have somewhat of an etched look and have a 2nd color glaze added to create a more defined contrast. If you're not sure what exactly to look for, one of our flooring experts can help you in-store.
Farmhouse Hardwood Flooring Tip #5: Choose a North American wood species
Domestic species including oak, maple, and hickory are very popular hardwood flooring options because they tend to have more character and work best with whitewashes and gray mixes. You should avoid American cherry as these are darker and will make your room feel smaller and more difficult to decorate around with a modern farmhouse style.